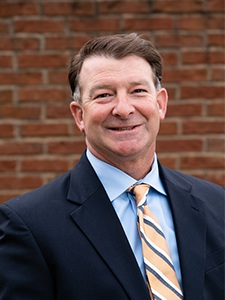 Dr. Kevin Lacour
Dr. Lacour has been in practice for more than 20 years. He was in private practice in the New Orleans area for 10 years and relocated to the Atlanta area in 2006. He and his wife, Andre', met at LSU, where he earned his Bachelor of Science degree in microbiology with a minor in chemistry. He then attended the LSU School of Dentistry, graduating with his Doctor of Dental Surgery degree in 1997. GEAUX TIGERS! They have been married for 25 years and have four children – Cierra, Ellie, Holden and Beckett. Their children are very involved in football, baseball and soccer, and this keeps the whole family quite busy. In their down time, they enjoy spending time at the lake, playing board games and cheering on the Braves and their LSU Tigers. His hobbies include fishing, hunting and helping to coach his son's football and baseball teams.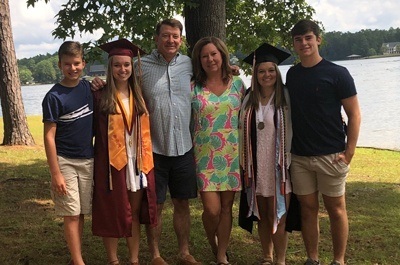 His goal is to take great care of you! He strives to build lasting relationships with his patients and continues to learn new techniques and how to utilize the latest technology to take excellent care of your dental health. He is a strong advocate for continuing education, and he participates in various continuing education courses and study clubs to advance his knowledge of dentistry. These include the Atlanta Seattle Study Club, the Gwinnett Challenge Study Club, the Fortune Platinum Circle and the Hinman Dental Society. He has received advanced training in CEREC one-visit crowns and sleep apnea. He is also a member of the American Dental Association®, Georgia Dental Association and NDDS.
Dr. Lacour enjoys being involved in his community, participating in events such as in-office food and clothing drives to benefit the community as well as supporting our local schools.
Dr. Lacour is blessed with a great team which shares his commitment to take great care of you! He believes dental health is important both aesthetically and functionally, as well as playing an important role in your overall health. As he says, "A smile is so important and truly can affect how people feel about themselves – you should feel good when you smile! Discomfort when eating, sleeping or during times of stress can greatly affect a person, and there are many great options for patients to help alleviate these issues. I want my patients to know that my team and I are here to listen to them and work with them towards achieving a smile that they love and also achieving optimal dental health."
---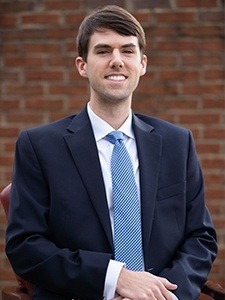 Dr. Stuart Knight
Dr. Stuart Knight attended the University of Georgia, where he graduated magna cum laude with a Bachelor of Science degree in biology and a minor in Spanish. He then attended the Dental College of Georgia at Augusta University, where he graduated with a Doctor of Dental Medicine degree (DMD). He met his wife, Brandy, at the University of Georgia during their freshman year. They married each other in 2018 and hope to add some little bundles of joy to their lives over the next few years; until then, their hands are full taking care of their golden retriever, Chelsea. Dr. Knight's favorite hobbies include playing soccer, golfing, reading and supporting the UGA bulldogs, Atlanta Falcons, Atlanta United and Chelsea FC.
Dr. Knight tries to create a family-like atmosphere for all his patients so that he can truly get to know them and understand how to best take care of them. He believes the best way to practice is by always doing what is best for the patient. Dr. Knight works to utilize and implement the latest dental technology with his treatment by participating in numerous continuing education courses; he is also a member of the American Dental Association and Georgia Dental Association, with whom he has attended lobby days at the Capitol building in Atlanta and in Washington D.C. to meet with senators and discuss dental health related issues.
Dr. Knight enjoys giving back to the community through dental related service. He has been on a dental mission trip to Haiti and has also volunteered with Rehoboth Volunteer Dental Clinic, Ben Massell Dental Clinic, Good Samaritan Clinic and the Georgia Baptist Mobile Health Bus.
---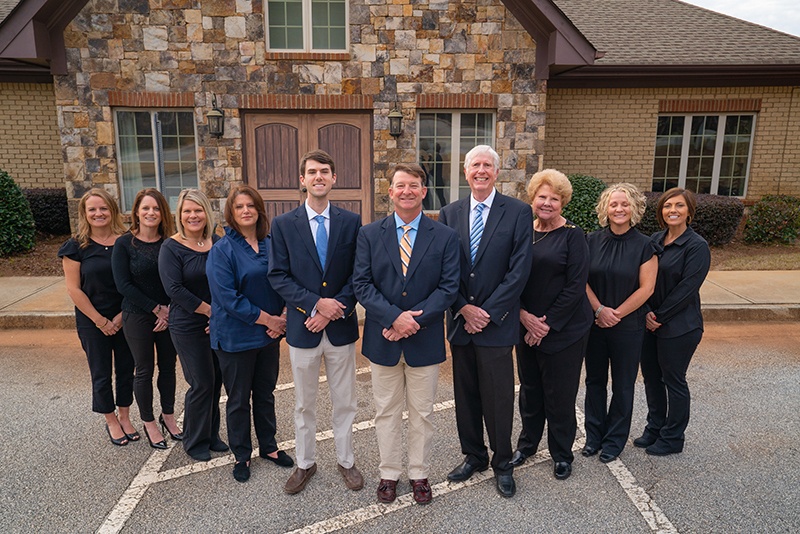 Meet Our Team
Our friendly, talented team is committed to your healthy smile and dental care for a lifetime! We pride ourselves on providing exceptional, gentle dental care that you can always trust. We love our patients! Call Walton Dental Care today at 770-267-2301 to schedule an appointment with Dr. Kevin Lacour, Dr. Larry J. Miller or Dr. Stuart Knight and learn more about dental care in Monroe, Georgia!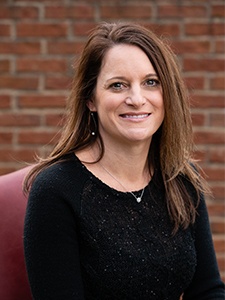 Heather – Registered Dental Hygienist
Heather has been with our practice for over 20 years. She graduated in 1995 with an associate degree in applied science. She then received a degree in dental hygiene from Gainesville College. Heather is passionate about her career and the relationships she has with her patients. She loves that every person at the practice works hard to treat patients like family and provide top notch dental care.
When she is not working, Heather's hobbies include spending time outside, gardening, attending sporting events, reading and spending time with family and friends. She has a husband, Jimi, and two sons, James Wesley and Brooks.
---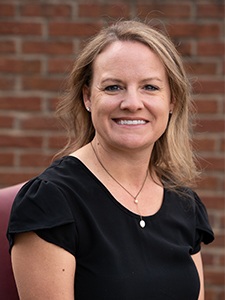 Jill – Registered Dental Hygienist
Jill has worked as a hygienist for over 15 years. She first started working in the dental field at age 16, working part-time while she was in high school and hygiene school. She graduated dental hygiene school in 2001 and received an associate degree in applied science at Athens Technical College. She attends continuing education courses and applies her years of experience to the practice. Jill prides herself on treating patients like family and enjoys working with her work family. She likes the unity of the team and is thankful to work in a practice in her hometown.
Jill and her husband, Shannon, have three sons together. Her oldest son, Lee, is 16, Luke is 12 and Lane is 7 years old. When Jill isn't working, she enjoys spending time with family. She and her family enjoy football, baseball, camping and spending time together.
---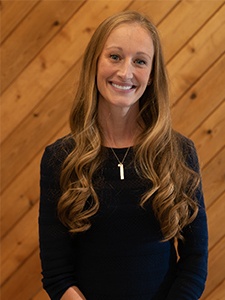 Cora – Registered Dental Hygienist
Cora joined our team in February of 2019. She received a Bachelor of Science degree in dental hygiene from Ohio State University in 2007.
Cora is originally from Ohio and moved to Georgia by way of North Carolina. She considers herself blessed to be part of a great work family and enjoys being able to provide our patients with lasting dental health and continuous smiles.
Cora loves golfing, watching sports and spending time with her family. She is married and is the mother to a rambunctious son and two fur babies.
---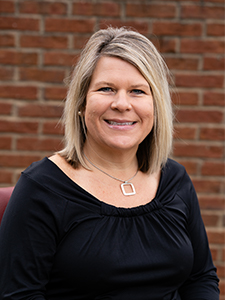 Kristy – Dental Assistant
Kristy has been with our practice for more than 19 years. She works hard to expand her knowledge with continuing education courses and is a dedicated employee. She enjoys meeting and getting to know our patients.
Kristy enjoys traveling, relaxing by the pool and spending time with her husband, Joey, and their son, Taylor. She also has a deep love for animals, especially dogs.
---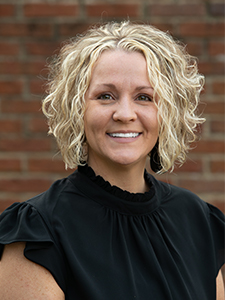 Tonya – Expanded Duties Dental Assistant
Tonya attended a certification program at Lanier Tech. She has worked in dentistry since 1997 and holds certifications in expanded chairside dentistry and with the American Heart Association CPR and AED program. She stays updated on dental products and new techniques through various instructors and by participating in classes offered through the Hinman Dental Society. Tonya attends continuing education courses throughout the year and has also been cross trained to help in other areas of the office.
Tonya's primary position is providing chairside assistance for our doctors. Tonya is affectionately referred to as "Sunshine" by her co-workers because she always has a bright smile and often is heard whistling like a little bird as she completes her tasks. She enjoys making people smile and having the opportunity to help them to love their own smile.
When not assisting our doctors, Tonya keeps busy with her family, which includes her husband, Chad, and their two beautiful children, Wade and Whitney.
---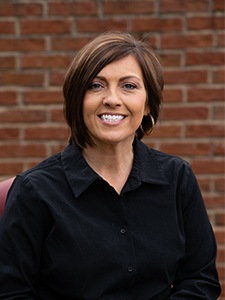 Misty – Expanded Function Dental Assistant
Misty began working as a chairside dental assistant in 1999, and earned her Expanded Duties certification from Gwinnett Tech. She is also CEREC and CPR certified, and has cross-trained to work in our front office. Misty is passionate about helping others and watching new smiles be created, and is thankful to work with such a great team and such wonderful patients.
Misty and her husband, David, have three children, Alex, Cheyanne and Brandon, as well as a labradoodle named Duke. Outside the office, she loves spending time with her family and watching college football. Go Dawgs!
---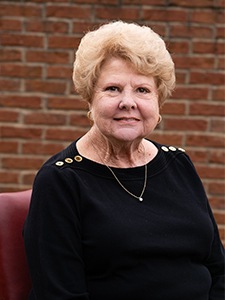 Sarah – Appointment Coordinator
Sarah has been working in the dental field for over 40 years. She completed a Dale Carnegie course in 1969 and enjoys working in our office because of the people she gets to meet and talk to everyday. She is grateful to the practice for how it has helped her through tight times and assists our office by keeping our appointment book full.
Sarah has three sons named Marty, Mack and Jason; she also has five grandchildren and four great grandchildren. Outside of the office, she enjoys Georgia football.